Traffic Enforcement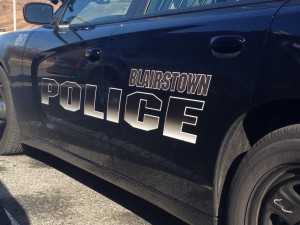 Traffic enforcement falls under the Patrol Division. Police Officers are charged with enforcing the New Jersey motor vehicle laws. Each patrol vehicle is equipped with a R.A.D.A.R. unit, which is used to enforce speed. Each patrol vehicle is also equipped with a laptop, which allows Police Officers to locate stolen vehicles, unregistered vehicle, suspended drivers, and outstanding warrants.
The Patrol Division is also responsible for the deployment of a Decatur RADAR Trailer. The RADAR Trailer is used for conducting speed control in high risk areas and in areas requested by township residents. The RADAR Trailer has a two digit, 18″ inch amber display to notify oncoming traffic of their current speed. The trailer also included a radar based data logger so that a statistical report can be generated for every deployment of the unit. The statistical report aids the department by providing data to determine whether or not increased patrols are needed in a specific area for speed radar enforcement. Residents may contact the police department to request deployment of the RADAR Trailer.
Targeted traffic enforcement can be requested by calling the police department.